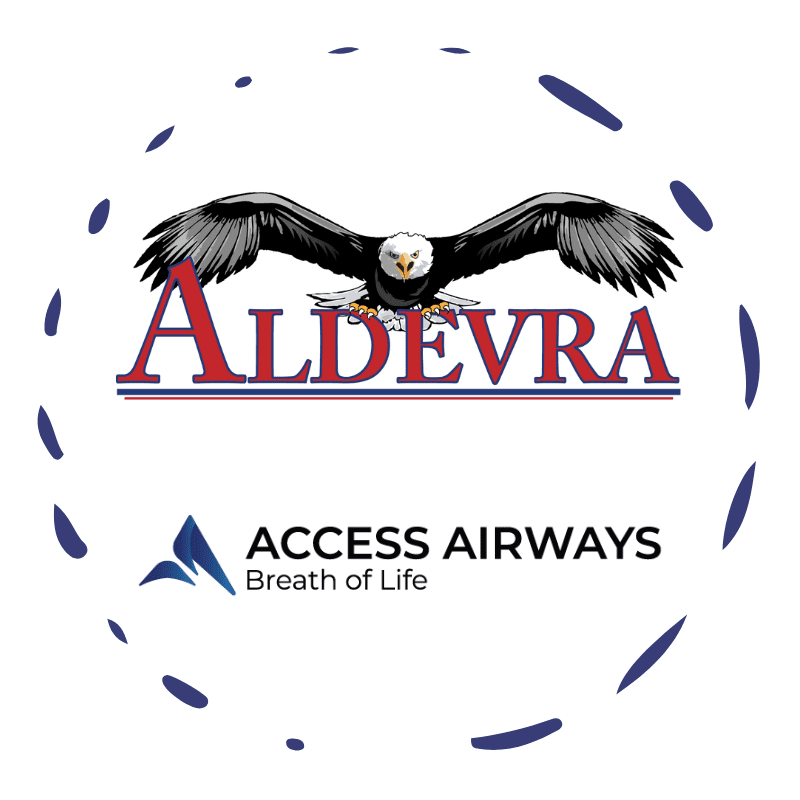 [KALAMAZOO, MICHIGAN] – Aldevra, a leading supplier of medical equipment and supplies, and Access Airways, a manufacturer of innovative medical devices, have teamed up to introduce QuickSteer™, a cutting-edge intubation tool, to the Department of Veterans Affairs (VA).
QuickSteer is an innovative product that allows clinicians to easily and effectively intubate difficult airways. The device's unique design allows for a more precise and controlled intubation process, reducing the risk of complications and improving patient outcomes. 
Key features include:
Articulating soft tip, specifically designed for tracheal access
Intuitive and easy to use
Full, 180 degree, bi-directional articulation with retroflexion (S-Curve) capability
Handle allows for precise placement and quickly detaches
Designed to be used with video or direct laryngoscope
Under the partnership, Aldevra will serve as the authorized dealer for QuickSteer and will be responsible for selling the product to the VA. Aldevra will order QuickSteer devices directly from Access Airways, ensuring that the VA receives the highest-quality products available.
"We are excited to partner with Access Airways to bring this innovative product to the VA," said Rodney Marshall, president and CEO of Aldevra. "QuickSteer has the potential to greatly improve patient care and satisifaction for veterans like me who receive care at the VA; and we are proud to be part of this effort."
"We are thrilled to work with Aldevra to make QuickSteer available to the VA," said Benn Horrisberger, CEO of Access Airways. "We believe that QuickSteer has the potential to revolutionize the intubation process and improve patient outcomes, and we are excited to see the impact that it will have."
The partnership between Aldevra and Access Airways represents a significant step forward in improving patient care for our nation's veterans. QuickSteer's innovative design and ease of use will provide clinicians with a powerful tool to help them intubate difficult airways, ensuring that patients receive the best possible care.
For more information about QuickSteer, visit www.accessairways.com or contact Aldevra at sales@aldevra.com or 269-350-1337.