Interested in working with Aldevra? Click the link below to view our open positions.
As a service-disabled veteran-owned small business:
Our team is dedicated to helping and hiring veterans, military members, and their families with their professional and personal growth.
We fully recognize, honor and enforce the Uniformed Services Employment and Reemployment Rights Act (USERRA).
Our managers and supervisors will have the tools they need to effectively manage those employees who serve in the Guard and Reserve.
We appreciate the values, leadership and unique skills service members bring to the workforce and will encourage opportunities to hire Guardsmen, Reservists and Veterans.
We will continually recognize and support our country's service members and their families in peace, in crisis and in war.
SUPPORTING SUPPLIER DIVERSITY AND VETERAN-OWNED BUSINESSES:
Aldevra is a veteran-owned company and diverse supplier that supports other companies who are veteran-owned and/or diverse suppliers who support other veteran-owned companies and diverse suppliers.
We want people and companies to support us, and we do the same for others. From the battlefield to the boardroom, we still look out for each other.
Military and Veteran Focused Benefits
Aldevra has implemented several company initiatives and adopted best practices that focus on recruiting, hiring and retaining veteran or military talent within our organization.
Aldevra Military and Veteran Resource Group (MVRG)
The Military and Veteran Employee Resource Group (MVRG) at Aldevra is dedicated to facilitating a network, building awareness, and providing resources to employees interested in or involved with the military and veteran community. Our members include veterans, employees currently serving in the Guard/Reserve, and employees with friends or family in the military. Our intent is to bring together members of the Aldevra community in a supportive environment and in furtherance of the Aldevra commitment to equal employment opportunity for all employees.
Paid Military Leave
Aldevra pays the difference between military pay and civilian pay for those on military leave for up to two weeks.
Professional Development
Aldevra offers annual professional development funds for veterans to further develop their professional skills and education
Entrepreneurial Mentorship Program (Business Incubation Program)
The Business Incubation Program is designed to help new entrepreneurs learn, grow and strengthen their leadership skills by providing them with necessary support and resources. 
VA Accredited Claims Agent on Staff
The VA accreditation program exists to ensure that Veterans and their family members receive appropriate representation on their VA benefits claims. VA accreditation is for the sole and limited purpose of preparing, presenting, and prosecuting claims before VA. A VA-accredited claims agent has applied to VA for accreditation, satisfied minimum character and fitness requirements, and passed a written examination about VA benefits law and procedure
Society for Human Resource Management (SHRM) Foundation's Veterans At Work Certificate
This certificate program helps HR professionals, hiring managers and front-line supervisors learn the value that skilled veterans bring to the civilian workplace and demonstrate our commitment to attract, hire and retain these talented professionals
Partnership with the Army PaYS Programs
The PaYS Program is a strategic partnership between the U.S. Army and a cross section of corporations, companies, and public sector agencies. PaYS Partners guarantee Soldiers an interview and possible employment after the Army.
Military Technical Certification
Aldevra's management has the discretion to accept technical certification credit for military experience unless specified in the job postings qualifications section.
Military Spouse Internship / On-the-Job Training
As a dedicated employer to helping veterans, military members and their families, Aldevra has implemented a Military Spouse Internship / On-the-Job training program to assist Military Spouses achieve their career goals.
Military Spouse Employment Partnership (MSEP)
We are honored to join forces with the Military Spouse Employment Partnership (MSEP), bringing together our shared commitment to supporting military spouses on their professional journeys. Through our collaborative efforts, we offer an ideal blend of expertise, resources, and opportunities, ensuring that military spouses receive the best possible support in achieving their career goals. Together, we strive to create a seamless pathway towards success, fostering a community that recognizes and values the unique talents and sacrifices of military spouses.
IF YOU ARE IN CRISIS OR NEED HELP
CALL 800-273-8255, PRESS 1, OR TEXT 838255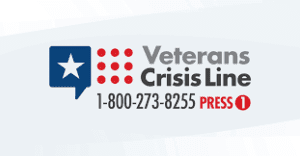 The Veterans Crisis Line is staffed by caring, qualified crisis responders who are there to help. Many of these responders are veterans themselves.
Veteran and Military Resources for Employees
Dedicated support line for military and veteran employees: HR@aldevra.com

Mentorship Program:

 

Contact HR@aldevra.com for more information

Peer Support Program:

 

Contact HR@aldevra.com for more information

Employee Assistance Program: https://www.ibhworklife.com/
Recent Military and Veteran
Awards and Recognition 
Michigan Veteran Connector
The Michigan Veterans Affairs Agency (MVAA) has launched the Veteran Connector Program to help connect veterans to benefits and resources in all areas of life, including education, employment and health care.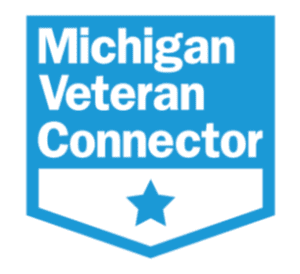 Service-Disabled Veteran Disability-Owned Business Enterprise™ (SDV-DOBE®)
Aldevra LLC is certified as a Service-Disabled Veteran Disability-Owned Business Enterprise™ (SDV-DOBE®) by Disability:IN's Supplier Diversity Program.  An SDV-DOBE® is a business which is 51 percent owned, controlled, operated, and managed by a veteran, who sustained their disability during their time of service.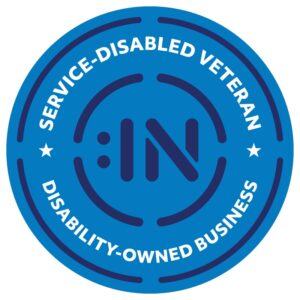 Michigan Veterans Affairs Agency (MVAA) Silver-Level Veteran Friendly Employer
The Michigan Veterans Affairs Agency (MVAA) recognizes employers that commit to military veteran recruitment, training and retention practices by awarding those employers Gold, Silver and Bronze level status as Veteran-Friendly Employers.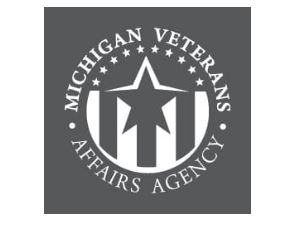 2022 Military Friendly Employer
Military Friendly® is the standard that measures an organization's commitment, effort and success in creating sustainable and meaningful benefit for the military community.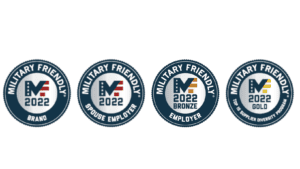 2021 HIRE Vets Platinum Medallion Award
The Honoring Investments in Recruiting and Employing American Military Veterans Act (HIRE Vets Act) Medallion Program is the only federal award program that recognizes employers who successfully recruit, hire, and retain veterans.
2020 Vet100 List of Fastest-Growing Veteran-Owned Businesses
Aldevra, LLC was named to the annual Vet100 list—a compilation of the nation's fastest growing veteran-owned businesses. The ranking, created in partnership with Inc. magazine and Syracuse University's Institute for Veterans and Military Families (IVMF), was born out of the iconic Inc. 5000 list of the fastest-growing private companies based in the U.S. Both distinctions are considered hallmarks of entrepreneurial success.