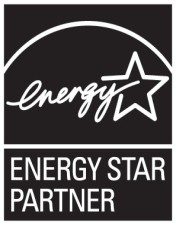 Kalamazoo, Michigan— Aldevra has joined the U.S. Environmental Protection Agency's (EPA) ENERGY STAR program as an ENERGY STAR partner. Through this voluntary alliance, Aldevra is committed to promoting energy efficiency and combating climate change by assisting its federal and commercial building customers in adopting proven energy-saving strategies. These efforts save company and taxpayer dollars and preserve the environment for future generations.
"We are delighted to formalize our partnership with ENERGY STAR," expressed Alex Bullard-Marshall, Aldevra national product sales manager. "We work directly with many manufacturers of ovens, ice machines, refrigerators, chillers and other products that hold the prestigious ENERGY STAR designation. This collaboration embodies our dedication to environmental stewardship, as we endeavor to deliver improved energy performance and substantial value to our customers."
In partnership with ENERGY STAR, Aldevra will help its customers:
Embed energy management as a fundamental principle in its cultures and business operations;
Take action to realize cost savings through the implementation of energy efficiency projects in their buildings (try the Savings Calculator for Commercial Food Service (CFS) equipment);   
Increase an organization's value, lower risk, and deliver other business benefits; and
Pursue ENERGY STAR certification for qualifying buildings.
Aldevra will also:
Encourage corporate staff and the larger community to learn about the benefits of energy efficiency and to look for and purchase ENERGY STAR products; and
Encourage other businesses to join ENERGY STAR.
"Improving the energy efficiency of our nation's buildings is critical to protecting our environment," said Cindy Jacobs, Chief of the ENERGY STAR Commercial & Industrial Branch. "From the boiler room to the board room, ENERGY STAR partners are leading the way by making the buildings where we work, play, and learn more efficient."
ABOUT ENERGY STAR
EPA's ENERGY STAR program for building and plants helps businesses identify cost-effective approaches to managing energy use in their commercial properties—enabling the private sector to save energy, increase profits, and strengthen their competitiveness. For more information about ENERGY STAR for commercial buildings, visit www.energystar.gov/buildings.
ABOUT ALDEVRA
Established in 2009, Aldevra offers a diverse range of products and services such as foodservice equipment, medical equipment, and professional services in healthcare, construction and facilities management to customers across industries. Committed to exceptional customer service and meeting the unique needs of its clientele, Aldevra has consistently delivered high quality products and timely service at the best value.