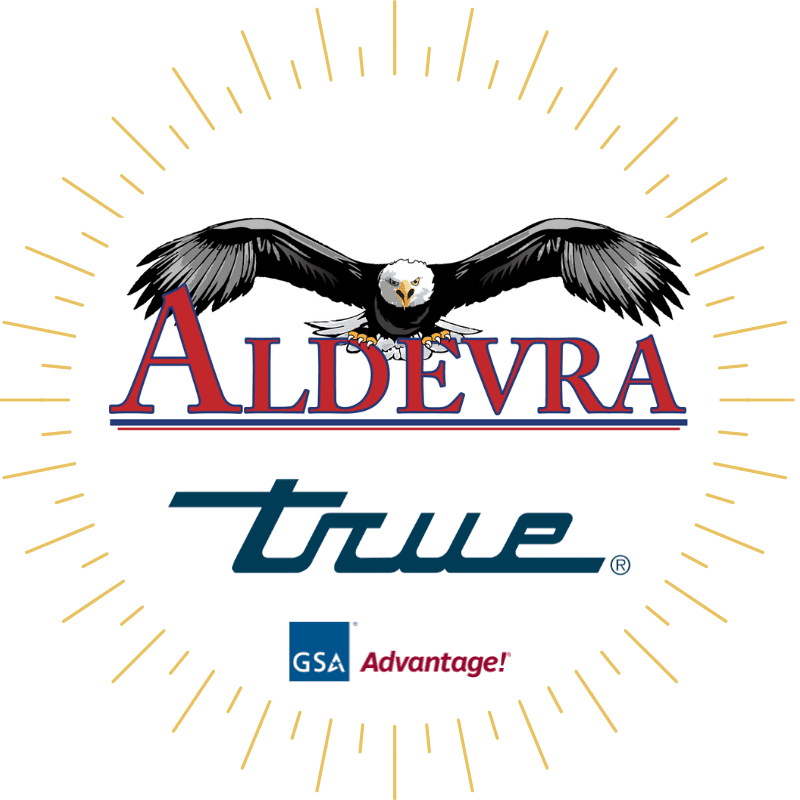 3 May 2023
Kalamazoo, Michigan – Small business government contractor, Aldevra, has added the manufacturer True, the industry leader in commercial refrigeration, to its General Services Administration (GSA) Federal Supply Schedule contract. True is a family-owned and operated business that is committed to producing high-quality refrigeration products made in the USA. The company was founded by a veteran, just like Aldevra.
For over 70 years, True has been committed to producing high-quality and reliable commercial refrigeration products. Their products include refrigerators and freezers, sandwich/salad prep units, refrigerated and freezer merchandisers, and more. True products are designed to meet the rigorous demands of the commercial foodservice industry and provide unmatched durability and energy efficiency.
"We are thrilled to partner with a U.S. manufacturer that has so much in common with us, especially when it comes to quality, reliability and customer service," said Rodney Marshall, president & CEO of Aldevra. "True was formed by a veteran; same as Aldevra. True is a family-run business; just like Aldevra. We're honored they chose us to help bring their products to the federal government."
True is committed to manufacturing its products in the USA, using high-quality materials and state-of-the-art manufacturing processes. They use, almost exclusively, hydrocarbon refrigerant in their units. Natural and nontoxic, it has no ozone-depleting properties and offers low global warming potential, making it one of the most climate-friendly and cost-effective refrigerants to cool and freeze. In addition, it is the first and only commercial refrigeration manufacturer to offer a 5-year labor, 6-Year Parts, 7-Year Compressor Warranty on all Hydrocarbon Units.
Federal agencies can buy True from Aldevra online at GSA Advantage!® or by contacting sales@aldevra.com. Aldevra's GSA Federal Supply Schedule contract streamlines the procurement process and simplifies purchasing for federal customers.