Aldevra Builds Construction & Facilities Management Capabilities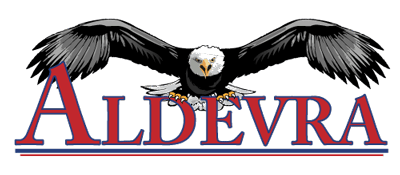 Kalamazoo, Michigan June 3, 2022 – Aldevra is expanding its construction and facilities management team by promoting Koren Douglas to Construction and Facilities Maintenance Manager and moving project manager Russ Kees to companywide projects and training.
Douglas and Kees previously worked as contract employees at government facilities in Louisiana. Both team members are retired military leaders, Air Force and Army respectively, who apply these skills in the civilian sector now. Their combined 40+ years of experience in construction, facility engineering, procurement, compliance and overall leadership brings a great deal to Aldevra and the customers we serve. They have both been recognized for organization, quality, and safety and are trained contracting officer representatives (COR).
Douglas has been managing construction contracts since he was first assigned to the United States Air Force (USAF) Simplified Acquisition Base Engineering Requirements (SABER) section at Davis-Monthan Air Force Base in 2005. He was selected to lead Sensitive Compartmented Information Facility (SCIF) construction projects based out of San Antonio, TX and later managed all construction and facility management activities in Greenland as the sole Engineering Flight representative for the USAF. His last military career assignment was in the rapid deployable engineering (RED HORSE) unit based out of Las Vegas. He has successfully completed renovations ranging from $300,000 to $2 million and managed military construction (MILCON) level construction activities valued at $40 million while stationed in Greenland. 
Kees began managing construction projects in 2018 for the Construction and Facility Management Office (CFMO) of the Louisiana National Guard. While in the CFMO, he managed IT, sustainment and renovation, modernization, and MILCON projects ranging from $25,000 to $14.5 million and was recognized as the CFMO Project Manager of the Year for 2021. As a U.S. Army Technical Engineer Specialist, his background includes computer automated design operation, soil analysis, survey, and construction management. In over 25+ years of military service, he has continually managed personnel and varying projects. His vast experience has been used during high level engineering operations managing construction projects in overseas deployment locations. Kees brings a multitude of experience in not only construction, but federal personnel, service and material contracts.
Douglas is currently serving as contract/program manager for staffing services contracts for the Louisiana National Guard and pursuing construction opportunities for Aldevra. Kees is conducting training and managing several projects throughout the country. Our team is looking forward to more renovation and new vertical and horizontal construction opportunities.  
Email sales@aldevra.com, if you'd like to partner with this powerhouse duo!