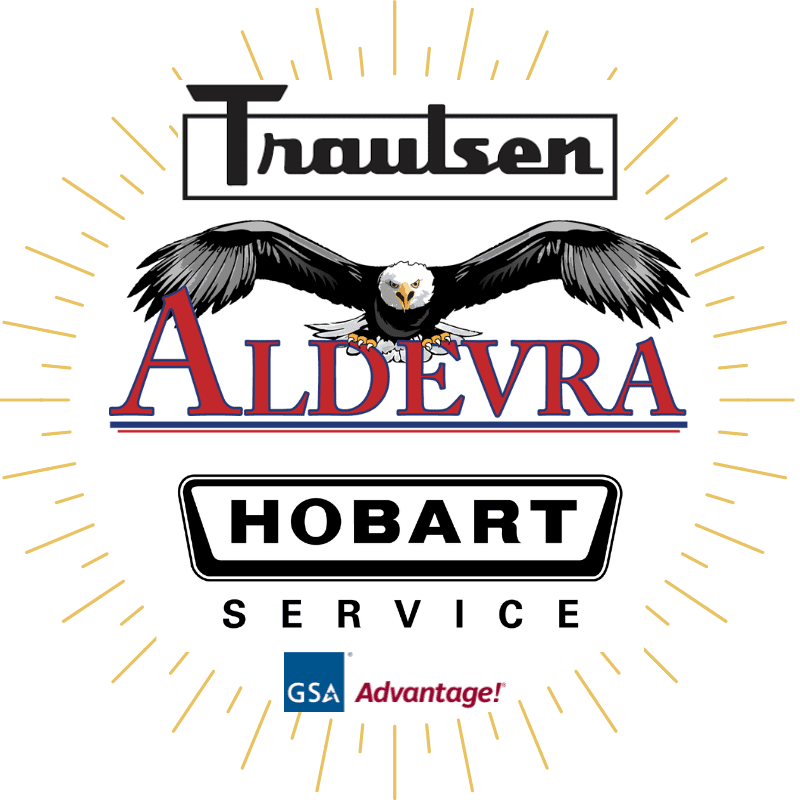 27 April 2023
Kalamazoo, Michigan – Aldevra, a small business federal prime contractor, is excited to announce the addition of two new kitchen equipment brands, Traulsen and Hobart, to its General Services Administration (GSA) Federal Supply Schedule contract. With the inclusion of these brands, federal agencies now have easy access to high-quality refrigerators, freezers, heated cabinets, dishwashers, food slicers, and mixers from a Service Disabled Veteran Owned Small Business (SDVOSB) and 8(a) small disadvantaged business.
Traulsen, a top manufacturer of commercial refrigeration equipment, has been serving the foodservice industry for over 80 years. The company is known for its high-quality and durable products that can withstand the toughest kitchen environments. Traulsen's line of refrigeration equipment includes reach-in and roll-in refrigerators, freezers, heated cabinets, and blast chillers, providing federal agencies with a range of options to meet their specific needs.
Hobart, another renowned name in the commercial kitchen equipment industry, has been a trusted brand for over 100 years. Hobart offers a wide range of products, including dishwashers, food slicers, mixers, and more. Their products are known for their durability, efficiency, and ease of use, making them an ideal choice for busy commercial kitchens. Hobart's products help federal agencies improve their kitchen efficiency and streamline their operations.
"We are thrilled to add these two prestigious brands to our GSA Federal Supply Schedule contract," said Rodney Marshall, president & CEO of Aldevra. "Our mission has always been to provide the best possible products and services to our federal customers. By adding Traulsen and Hobart to our portfolio, we are expanding our ability to meet the diverse needs of federal agencies and help them achieve their small business goals."
Federal agencies can now purchase Traulsen and Hobart products directly from GSAAdvantage.gov website or by contacting Aldevra's sales team at sales@aldevra.com. Aldevra's GSA Federal Supply Schedule contract streamlines the procurement process and simplifies purchasing for federal agencies.